Oton
Oton KB40 vMix Slow Motion Replay Controller with 24 Channel Switching
0
stars, based on
0
reviews
Price:
$999.00$699.00 / piece
Contact Us
Oton Technology Online Shop
Designed by experienced instant replay operators to take full advantage of features in vMix Instant Replay, KB40 Slow Motion Replay Controller allows you tot take full advantage of the features in vMix Instant Replay 22 and later. The built-in jog and shuttle control provides tape-deck-like control over your footage, while the T-bar is well suited for live playback speed control.
You can use the provided vMix template for instant setup of the console's keys and indicators, which allows you to control all four of vMix's instant replay channels and to instantly create clips for highlight reels. You connect the controller to your computer via a USB connection that is compatible with USB 2.0. Oton KB40 Slow Motion Replay Controller provides a cost-effective instant replay control solution for live streaming or recording sports.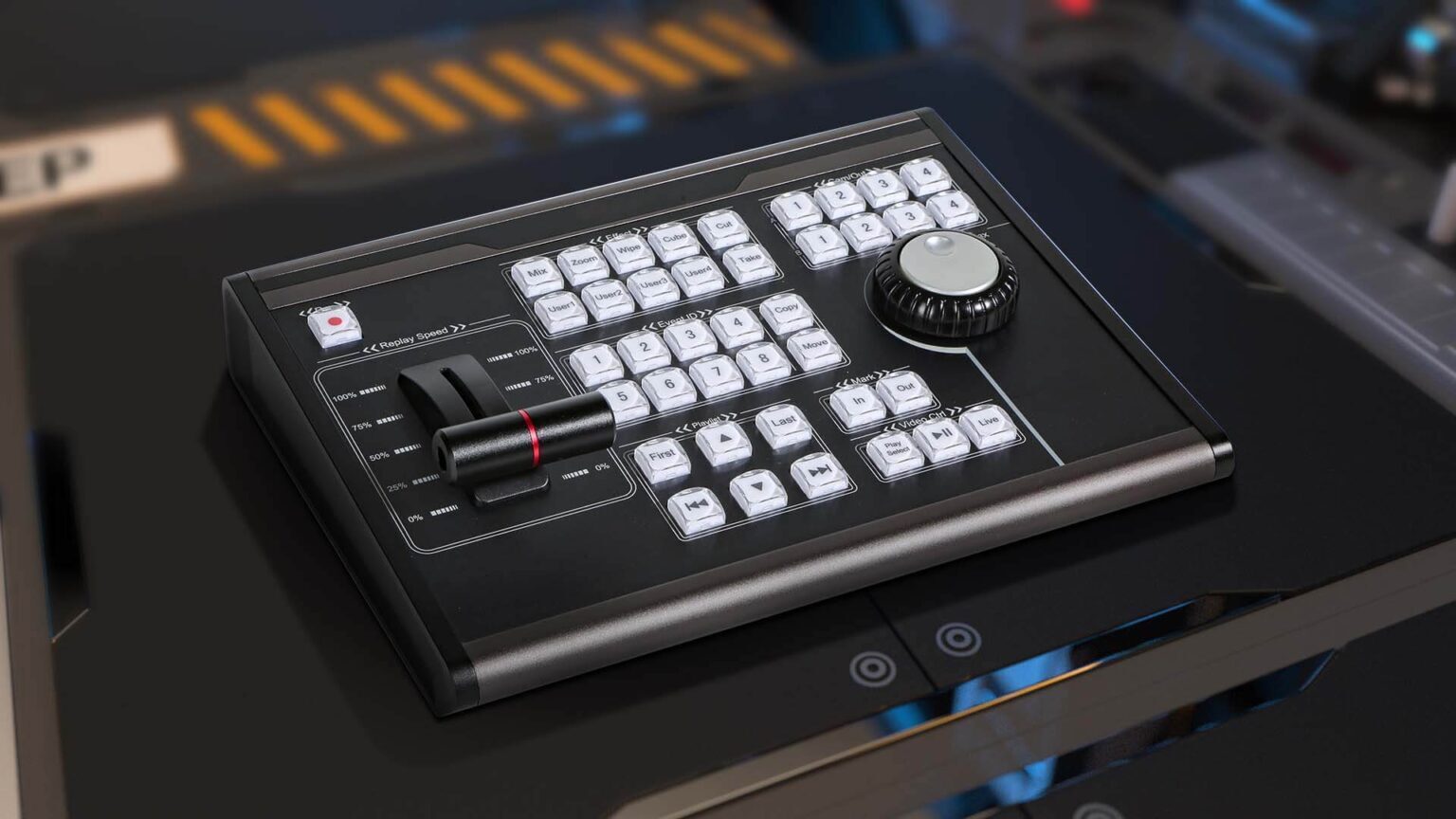 Features
* Heavy Duty Aluminium Case
* Up to 24 channel video switching
* Four Cameras Slow Motion Instant Replay
* Smooth T-Bar For Live Playback Speed Control
* Industry Standard Jog Control For Setting In And Out Points
* Instant Setup In VMix With Built-In Template
* USB Connection To Computer
* Power on USB or the included power adapter
For more information about our company and product, please visit Oton Technology Offical Website.