Oton
Oton Hyper C100T-20-SDI Dual Lens SDI Auto Tracking Camera with 20X Optical Zoom
0
stars, based on
0
reviews
Price:
$1599.00$1099.00 / piece
Contact Us
Oton Technology Online Shop
Oton Hyper C100T-20-SDI 1080p SDI Auto-Tracking Camera with 20x Optical Zoom features video capture resolutions up to 1080p60, and a 1/2.8" HD CMOS sensor. The built-in zoom lens has an optical zoom range of 20x, a field of view of 55.4°, and you can zoom in even further with the 10x digital zoom. Oton Hyper C100T-20-SDI Auto Tracking camera offers multiple video output options, including two SDI and two RJ45 LAN Ethernet streaming ports. Oton Hyper C100T-20-SDI Auto Tracking camera features a dual-lens system that allows you to utilize a close-up or a wide viewing angle without distortion.
With 255 programmable preset positions and 10 presets on the included IR remote, you can set the auto tracking camera to rapidly move between positions using the IP, RS-232, RS-422/RS-485, or IR control with separately available controllers. The Oton Hyper C100T-20-SDI Auto Tracking camera compresses using MJPEG, H.264, or H.265, and you can transmit up to two streams at the same time using RTSP or RTMP protocols. Oton Hyper C100T-20-SDI Auto Tracking camera supports external audio input via a 3.5mm stereo line-level jack to embed into the video output.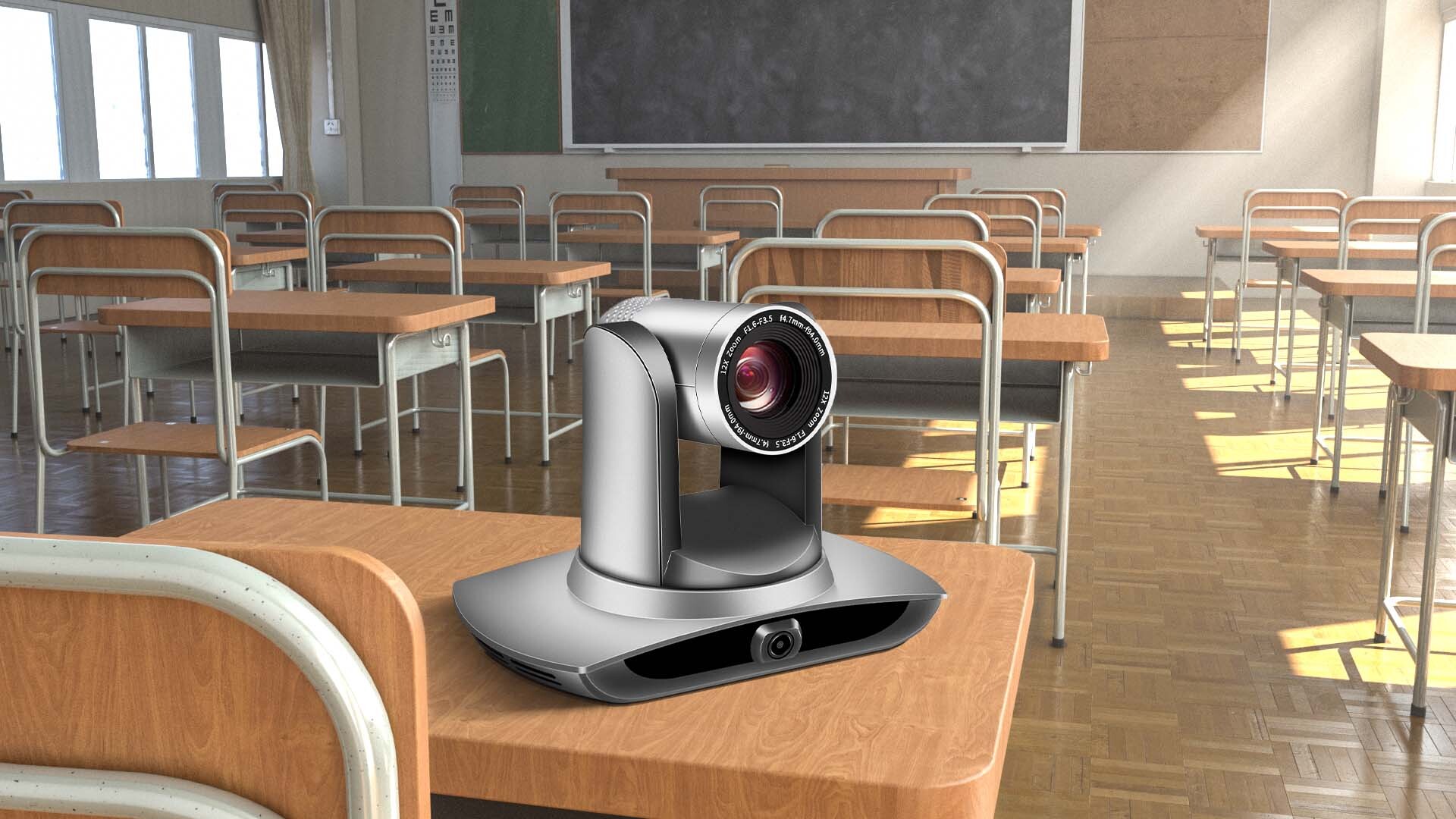 Key Features
* 2x 3G-SDI outputs and 2x RJ45 LAN input/outputs for control and streaming

* Dual-lens system with one close-up telephoto lens and one panoramic wide lens

* 4.7mm~94mm lens with F1.6-3.5 aperture
* 2.9° (tele) ~55.4°(wide) field of view
* 20x optical Zoom, 10x digital zoom
* 3 tracking modes - stage tracking, movie tracking, wide area tracking
* Auto-tracking control to follow a speaker or teacher as they move across the room
* User-Defined Tracking And Masking Areas

* 3.5mm stereo audio input; AAC, MP3, G711A embedded format support
* H.264/H.265/MJPEG compression over RJ45 Ethernet with dual-stream support
* Multiple Network Protocols: RTSP, RTMP, ONVIF, and VISCA protocols and support, easy to link to a streaming media server
* VISCA, Pelco-P, and Pelco-D serial support over RS-232
For more information about our company and product, please visit Oton Technology Offical Website.